7 years in the depths of storage, it comes to life!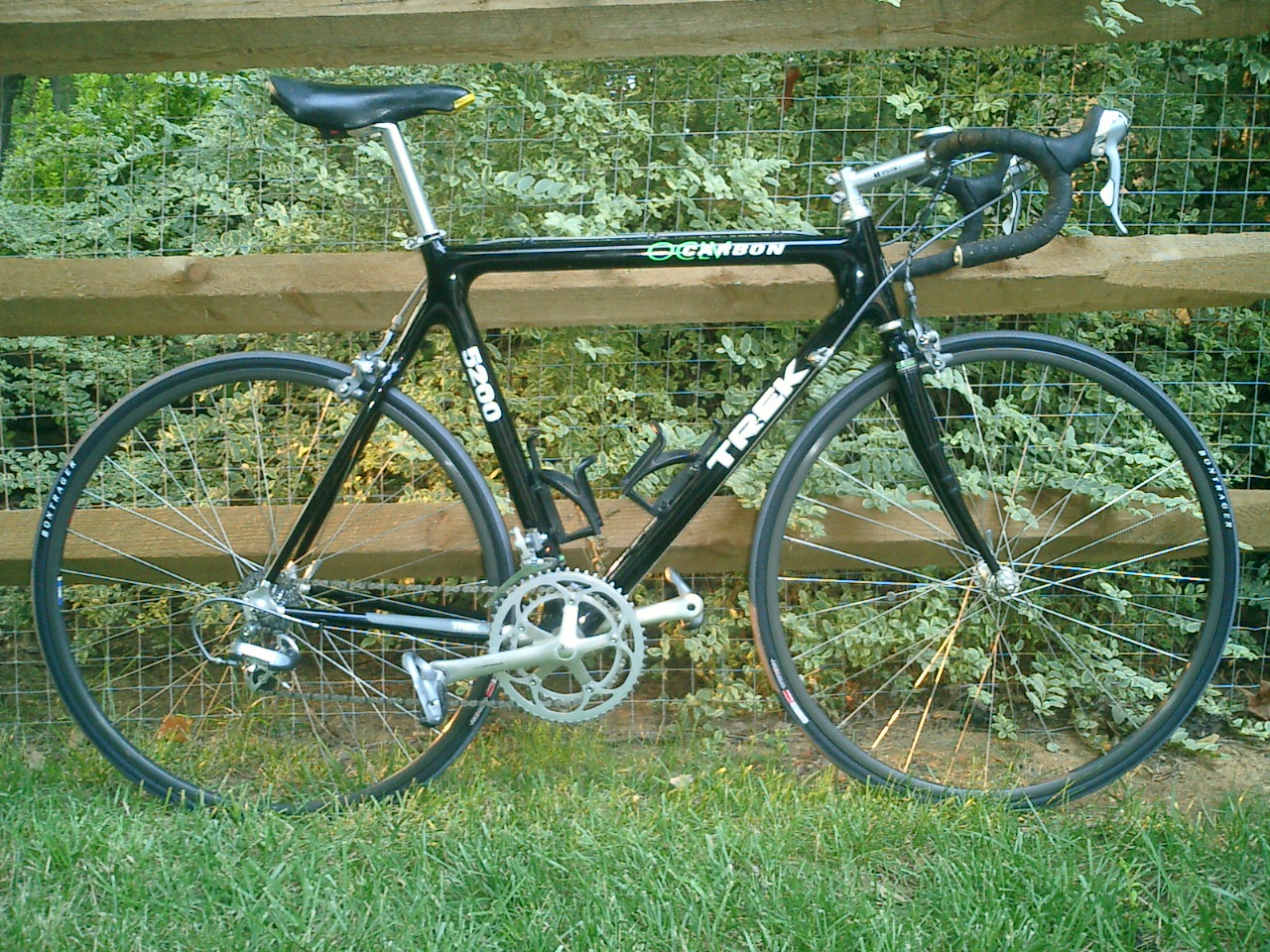 The Trek 5200 became my dream bike when I first laid eyes on it in an issue of Bicycling. 3 years of trading up to better rides at the local bike shop, and I had my 1993 black carbon 5200.
Sadly, circumstances led me to live in places that weren't very bike friendly, so I moth balled the 5200 and rode my mountain bike instead. Since moving to Charlotte, I'd been itching to get back to riding the road bike, but I felt I wasn't in good enough shape to do it justice.
This afternoon, I went to the LBS and bought a pair of Bontrager Race Lite Hardcase 700×25 tires and matching inner tubes. Put new CR2032 batteries in the Vetta VHR 25 cyclometer and it's matching heart rate monitor, they still worked to my amazement. Cleaned, oiled and made some minor adjustments and the 5200 was ready to roll.
Slipped on my Sidi shoes and hopped on for a ride around the block. My first thought was oh sh*t, I'm so low, how did I ever ride this thing for miles on end? After a couple of laps around the block, I felt a bit more at ease, so I got dressed up and went for a get re-acquainted ride.
Road: distance 19.9 miles, average speed 12.9 mph.
---