Made the trek to my storage in Homestead to get my bike.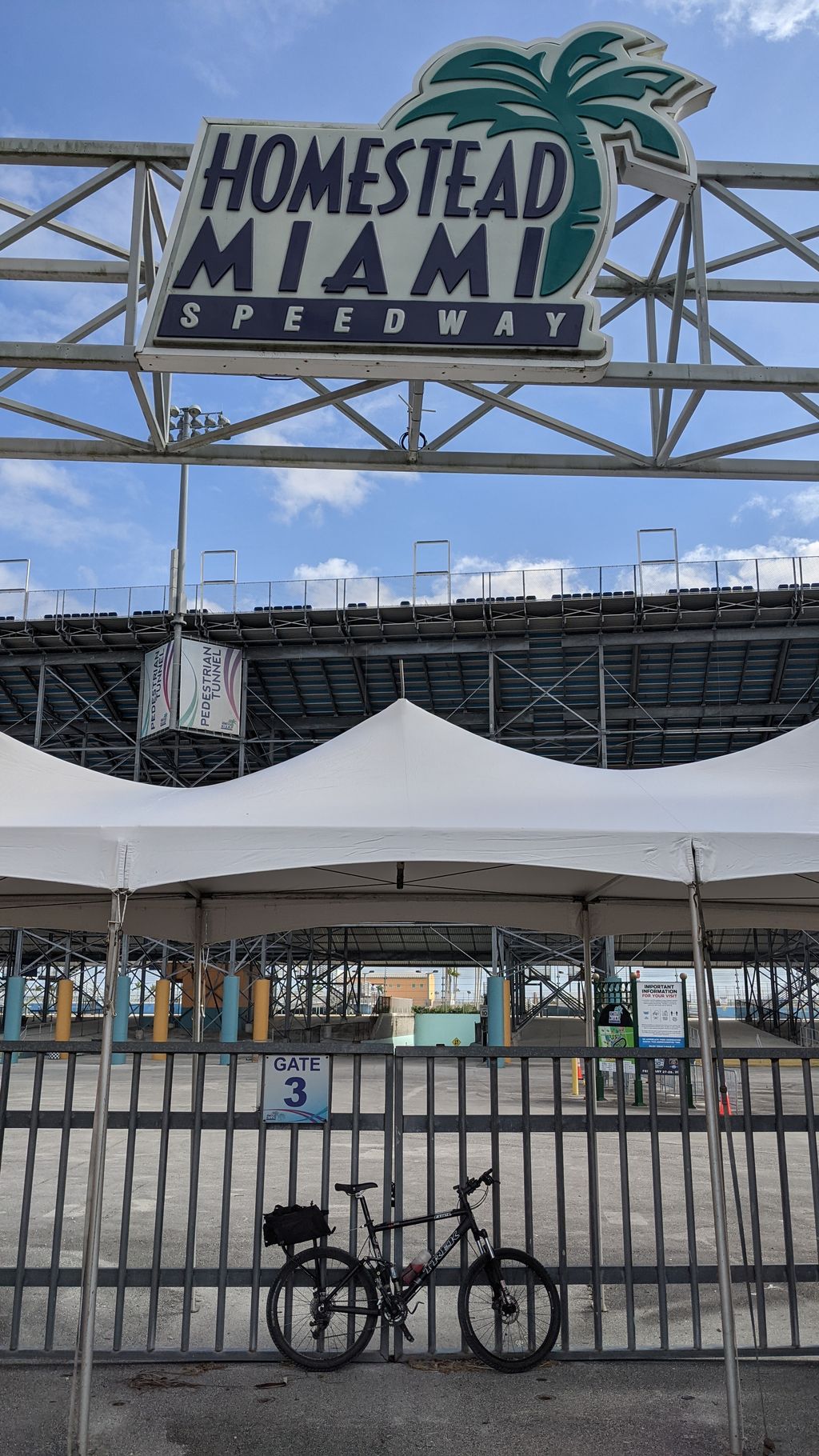 While down south, I decided to go for a calm ride around the area.
The Homestead Miami Speedway was making noise, so I ventured over.
While taking pics at the main entrance, the security guard lady asked if I wanted to come in and see the racing. Ventured in and it was GT type cars racing around, watched for some laps, headed back to my bike.
The headwind while heading east towards the speedway was intense, but it made for a very fast return west, 20+ mph. The Trek Fuel 70 is not made for speed, it's made to get over obstacles and give you a nice off road ride.
Without the aid of wind at my back, I can cruise just fine at 15 mph. At that speed, I can get anywhere in the South Florida area in a decent time.
distance 15.37 miles
---