Happy Valentine's Day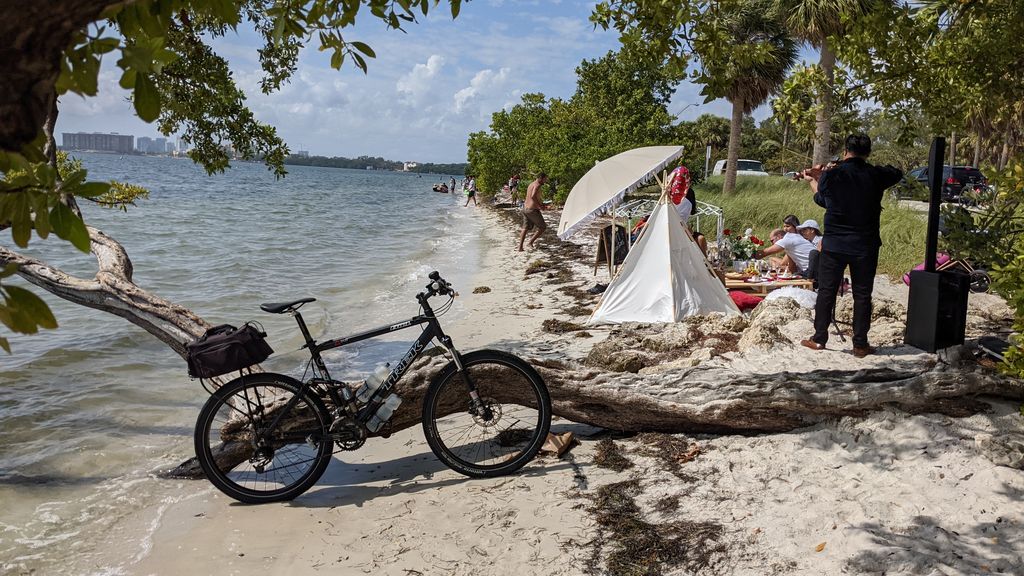 The beaches all along Key Biscayne were jam packed with Valentine's Day festivities. Some more extravagant than others, the picture above has a man playing a violin. The tune he was playing is called Besame Mucho, in English it means kiss me a lot, one of my Mom's favorite songs.
Norris Cut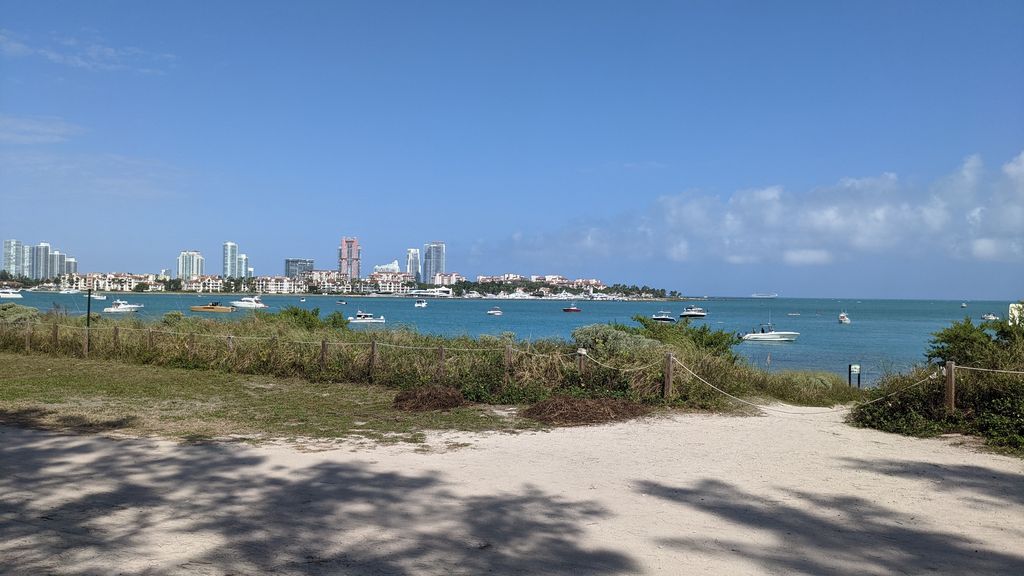 Spent most of my time on this great weather Sunday at the Virginia Key Bicycle Club. Rode into camp to say hello to Frenchy, and then spent a nice time talking to a couple of avid mountain bikers at the trails entrance.
We watched bikers enter the trails, old and young, experienced and beginners, nice mountain bikes and street bikes that didn't belong on the trails. Made new friends while enjoying the view of Fisher Island and the many boats in Norris Cut.
Virginia Key Outdoor Center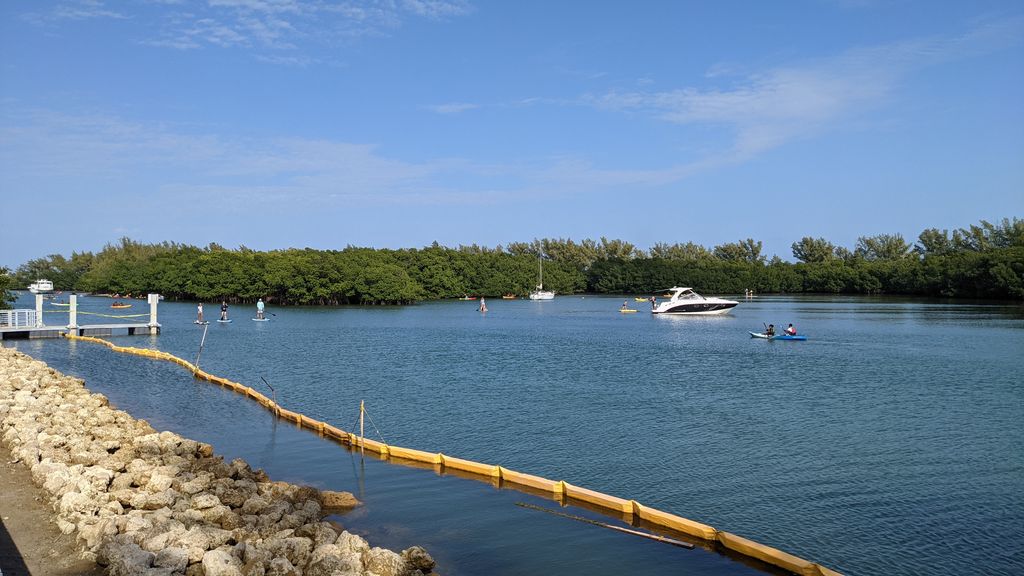 While heading out, I stopped at the Virginia Key Outdoor Center, the picture above is where the kayaks are launched. They rent kayaks for adventures in the water, and mountain bikes for those wanting to tackle the trails.
Virginia Key has a lot to offer Miamians, and it's so close that it takes me only a half and hour to get there by bike.
distance 15.91 miles
---