Rode into Key Biscayne on my usual ride, but something made me take a left at Virginia Key, I am so glad I did.
Virginia Key Bicycle Club
The Virginia Key Bicycle Club was holding events and maintaining trails.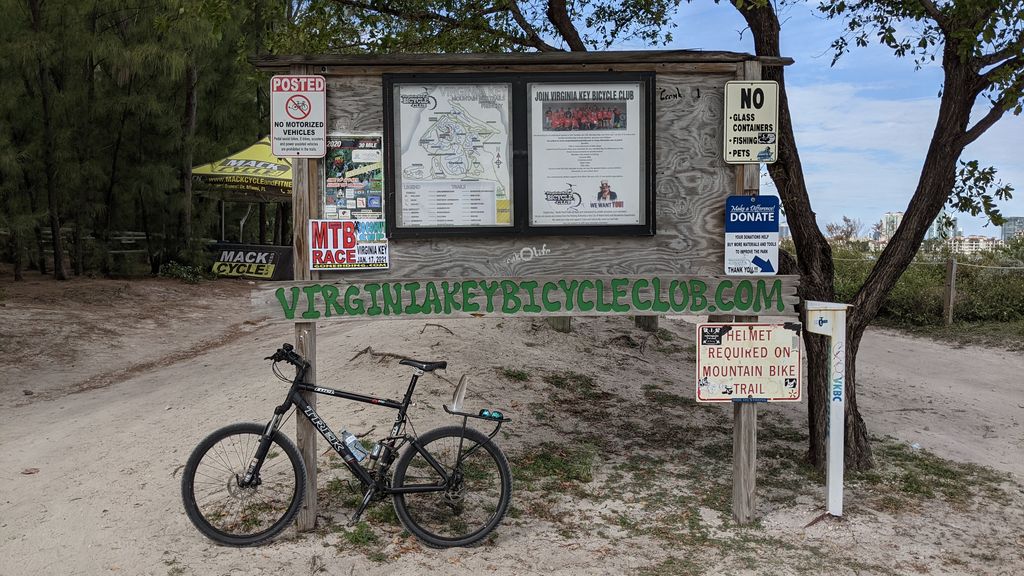 Little kids were riding the beginner trails in a one lap race, replete with numbered bicycles, so official. While I'm watching the kids enter the trail, I start talking to volunteers guarding the entrance. Michelle says I need a helmet and finds out I'm a mountain biker from NC with plenty of free time.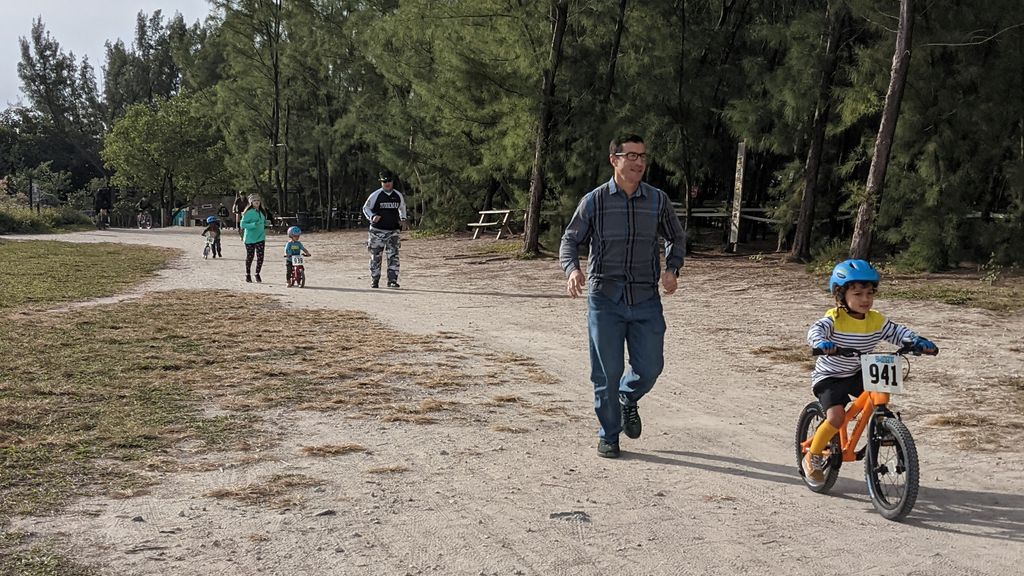 One thing leads to another and I'm introducing myself to Frenchy, President of the Virginia Key Bicycle Club. All I say to him is that I want to volunteer and that was it, I spent the day as a VIP.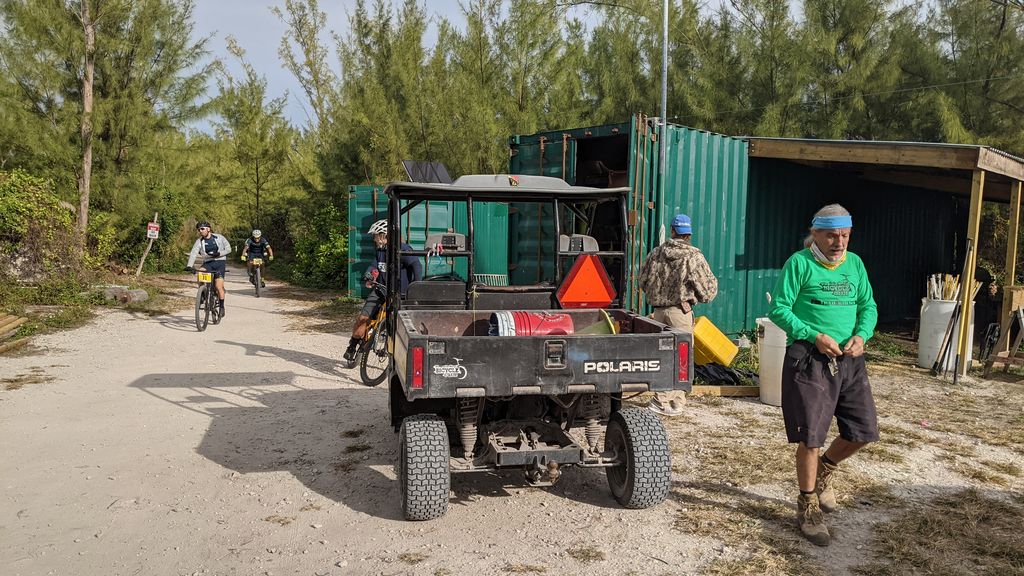 Frenchy drove me around in his Polaris, showing me the 8 miles of trails he has been in charge of creating and maintaining for the past decade, and introducing the new volunteer to his current crew.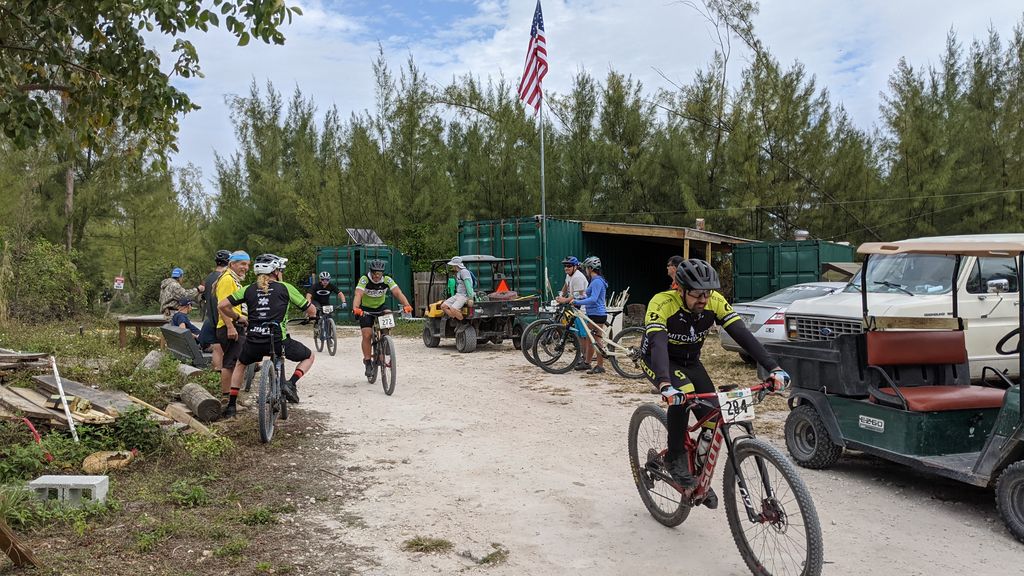 The American flag marks the spot of base camp, the VKBC is responsible for 50 acres of city land. Stewards to a choice piece of property, and my new home, I plan on being here as often as possible.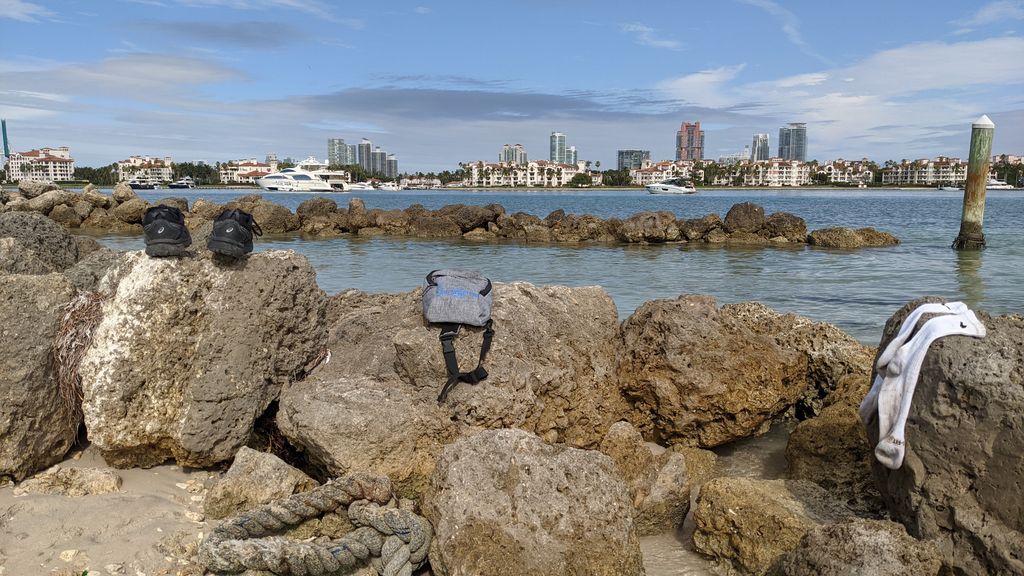 After a long day, I came upon a private beach as I wondered around the trails. This private beach is just across the way from the priciest real estate in South Florida, Fisher Island. I may not have a fancy yacht, but I got me a Fuel 70, and it has taken me to some choice spots this weekend.
distance 25.41 miles
---